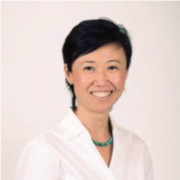 Director, NUS Industry Liason Office
Ms Irene Cheong leads the Industry Liaison Office (ILO), which is the commercialization and business development arm of the National University of Singapore (NUS). Her team works closely with NUS faculty to enable deep tech start up formation and win-win partnerships with industry that result in technology translation and commercialization.
ILO conducts technology translation and start up acceleration programmes, as well as administers intellectual property management on behalf of NUS and several university partners (e.g. MIT, ETH, SHJT). ILO also manages national industry consortiums and commercialization grants on behalf of the National Research Foundation.