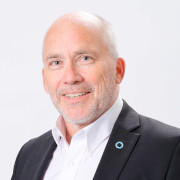 Professor Johan Eriksson
MD, DMSc,
Visiting Professor, National University of Singapore; Program Director, Folkhälsan Research Center

Johan Eriksson is a clinician-investigator who has recently joined SICS from the University of Helsinki where he was the Professor in General Practice. His clinical work is mainly in the field of diabetes and obesity surgery. He has extensive experience in carrying out longitudinal studies as well as carrying out clinical research projects in relation to prevention of Non Communicable Diseases.